We're Right There With You.
We make it simple to order, track and manage your on-site appointments.
Schedule on-demand. Whenever, wherever.
Easy point and click ordering through GLOBO HQ™ means that when you need us, we'll be there.
Manage your appointments with ease.
Intuitive calendars and job management tools give you the power to see it all in one place, at one time.
With GLOBO HQ™ I streamlined my entire on-site interpreting operation. So easy.
Erin Elmore US Legal, Inc.
[fa icon="quote-right"]
Rest easy with our expert interpreters.
Speaking the language is one thing. Knowing your industry is another. GLOBO gives you both.
Make it hassle free. You deserve it.
Forget phone calls and no-shows of the past. Now you can eliminate the headaches of doing it the old way.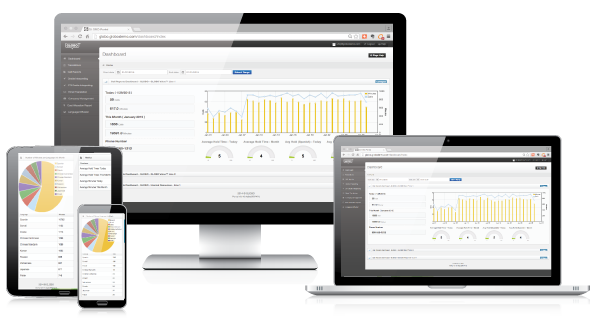 GLOBO HQ's real time reporting dashboard means you always know exactly what's happening.